VPI COUNTER WEIGHTS.
THE BRASS
HALF MOON HEAVY WEIGHT
For the 10 3D Tonearm with a 12mm end stub.
Hi Guys, Please check your end stub out with your fingers to make sure the end stub is straight.
Some of VPI's end stubs are NOT ROUND.
The paint or the 3D process is making their end stub fatter at the back.
This is a problem trying to get on a precision 12 mm round hole. If you have one of these arms please email first because I have to bore the hole bigger.
brian@expressimoaudio.com

I have changed out audio gear and heard little difference at a cost of thousands of dollars.
Hear you will spend $99.95 and say WOW. It is hard to believe that a simple counter weight could sound so GOOD.
Here at www.expressimoaudio.com and www.analogueartisan.com we believe in spending the time, LOTS of TIME in Research and Development and More time Listening.
For the uni-pivot tonearms, what a breeze setting the azimuth with the Half Moon Heavy Weight. Designed with geometry in mind. Expressimo Audio designed the Half Moon Heavy Weight so it had a small amount of weight movement, better linear design for more stability and neutral balance. This is a must have. Guaranteed to beat any Counter weight out there, 15 days Satisfaction guaranteed.

You will hear more detail in the music. Sound Stage opens up. 3D Sound Stage.
Sound stage detail comes alive and a total harmonic balance.
Cleaner highs, sweeter mids, ,and Clean deep bass.
Thatís what the brass Half Moon Heavy Weight will do for you.
Steel weights can not even come close to the sound you get from the Brass Half Moon Heavy Weight.
Cartridge Weight works like this:
Cartridges 6 to 10 gm, Moon Weight 120
Cartridges 10 to 14 gm, Moon Weight 140
Cartridges 14+ Moon Weight 160
The Half Moon Heavy Weight is designed with three specifics in mind.
A lower mass weight and a linear design for more stability and neutral balance.
Giving the tonearm more neutral balance is key for more natural sounds.

The Half Moon Heavy Weight is made from solid brass with a brushed finish.
Designed with a Delrin insert for more of a sonic fit.
Has a Teflon tipped screw so it does not scratch the end stub.
Custom Half Moon Heavy Weights are available by special order. Email brian@expressimoaudio.com for pricing
Please email the precise measurement of your end stub using a micrometer.
Email brian@expressimoaudio.com with any questions or orders
TURNTABLES WITH THE HALF MOON WEIGHTS

Reviews by Customers
Dana H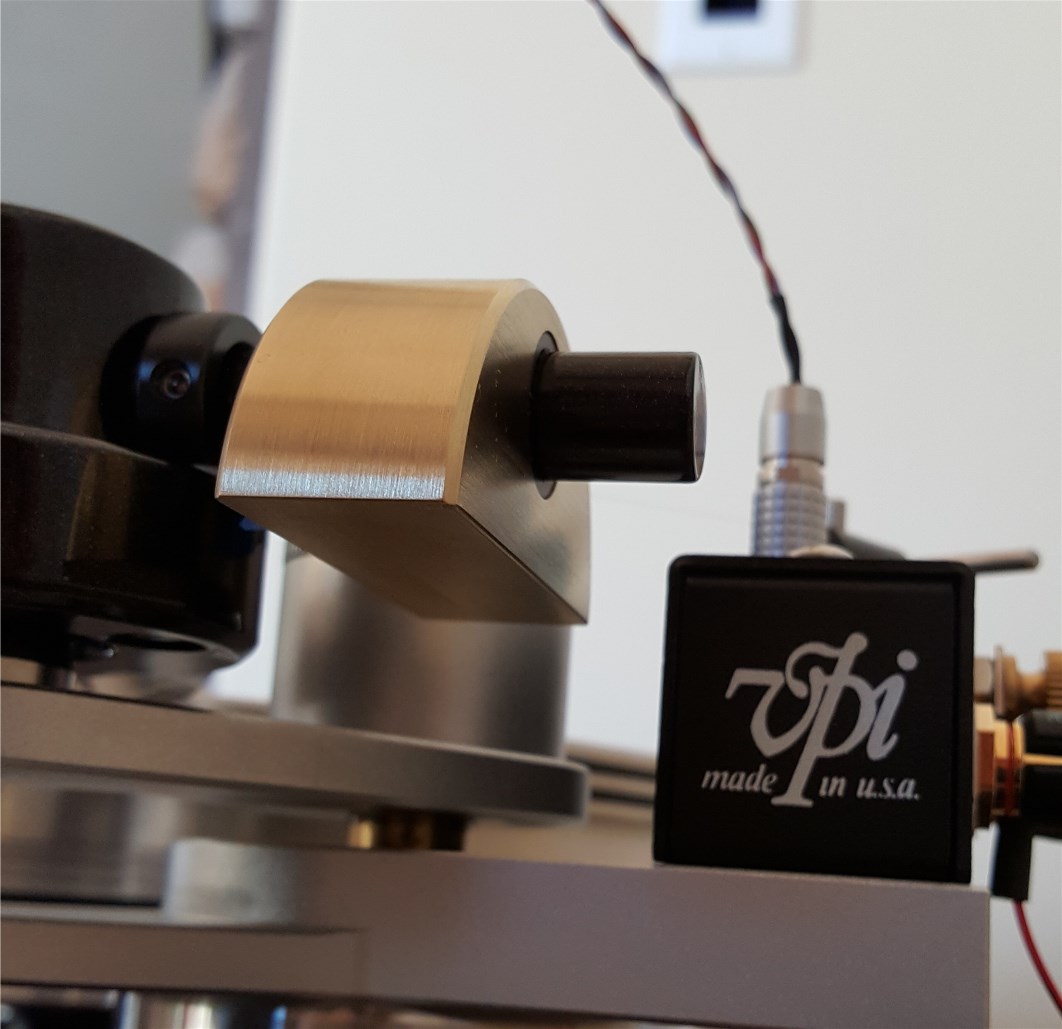 Hi Brian,

Your half moon weight has transformed my table into a swan (VPI HW-19mkIV). Now even more solid imagery, in it's own space with clean, vivid mids. What were once glaring organ crescendos are now simply powerful, sweet organ that I can actually listen into and appreciate (ELP Tarkus lp). It's so gratifying to listen and feel the event. I'm a believer.

Bill
I can confirm that the Expressimo Half Moon counterweight, with hole diameter of 0.5 inches, fits the VPI JMW 10.5 tonearm perfectly.
My VPI Classic came with a 140 gram counterweight. Using the 120 gram Half Moon allows me to use cartridges in the 6-10 gram range without adding that little blank to the headshell. I am using a Denon DL304 which weighs 7 grams. Putting the counterweight could not be easier.
Its hard to say what part in the chain has the biggest affect on the sound, but the sound from my table is at a whole other level compared to my stock VPI Scout ll. I was expecting a modest improvement, but this is huge. *All from a $700 needle some said was not the best match for VPI. So a properly set up and optimized table may even allow for greater cartridge compatibility. I would never go back to a stock counterweight.
Thanks,
Rob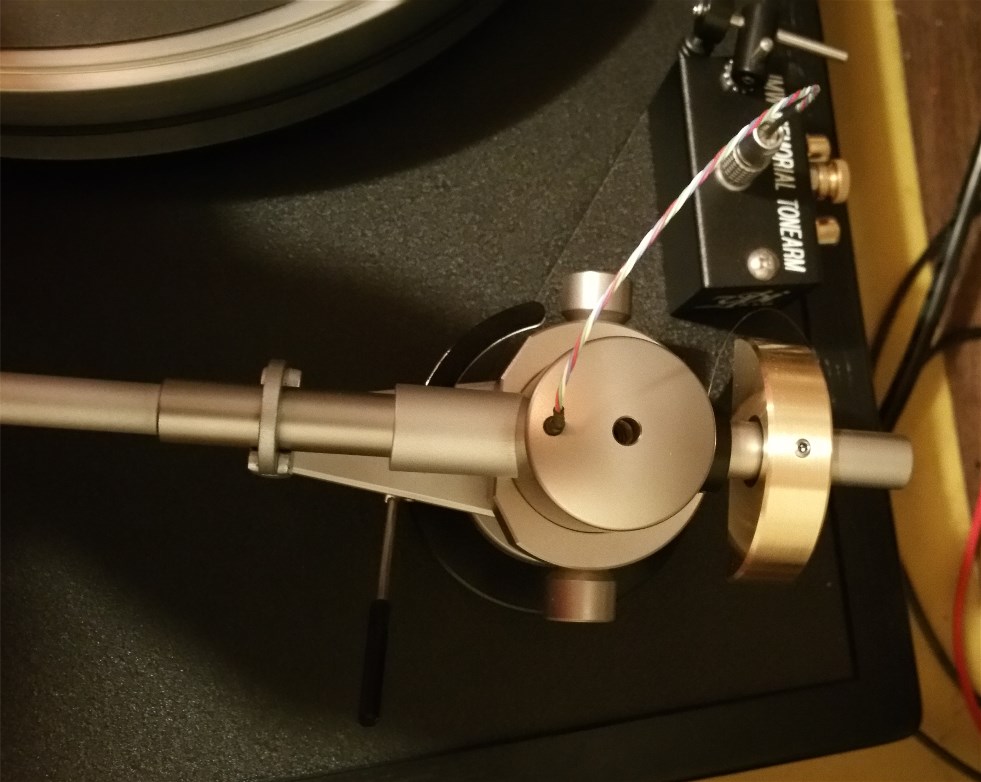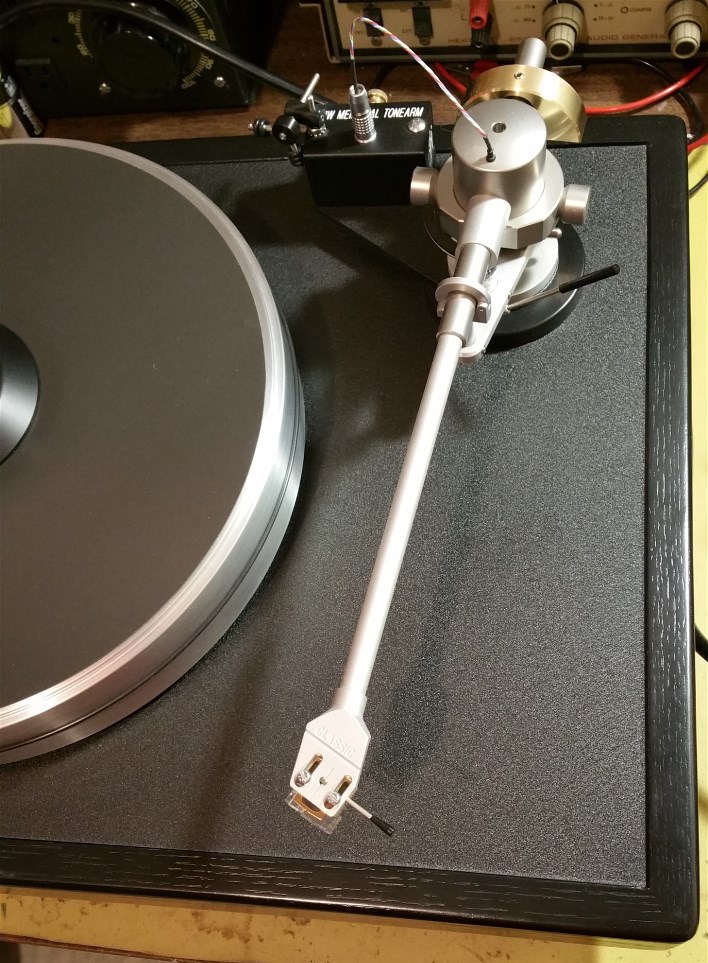 Paul from Shanghai
It sounds fantastic !
One thing that was a pleasant surprise was setting the Azimuth using the Fozgometer.
I was prepared for the (ridiculous) fettling required to get correct but it dropped right into alignment.