Expressimo Audios
3 Piece Black Delrin Arm Board with
Silencer Technology and Brass Hold Down washers.
$499.95 Free Shipping in lower 48
Email with questions brian@expressimoaudio.com
What you get is a, Massive Black Delrin Top Plate and Lower Plate with 3 Huge Brass Washers.
Brass for SOUND and the other for the EYE CANDY!
This Arm board is unique because of the one screw HOLD DOWN and the center that can turn left and right.
By Clamping ( Directly Coupling ) from the top and bottom you Silences anything you put in between.
Meaning : your Alum Arm Board now will have NO ringing.
This is what you want, Directly Couple Silencer , NOT Rubber of cork or any soft material around a turntable.
Those kinds of material SUCK the LIFE out of the music.
quick note here. Any Piece of Alum that hangs out, like most turntable arm boards all ring.
Alum is what I call the WHITE NOISE in audio.
It is that SHINE that will fatigue your EARS.
COPY CATS GET YOUR OWN IDEAS.

You can see the Triplaner arm is Bolted to the around black Delrin Disc
by the Massive Brass Washers I made.
The Disc allows you to turn the arm if need be, left or right for arm alignment.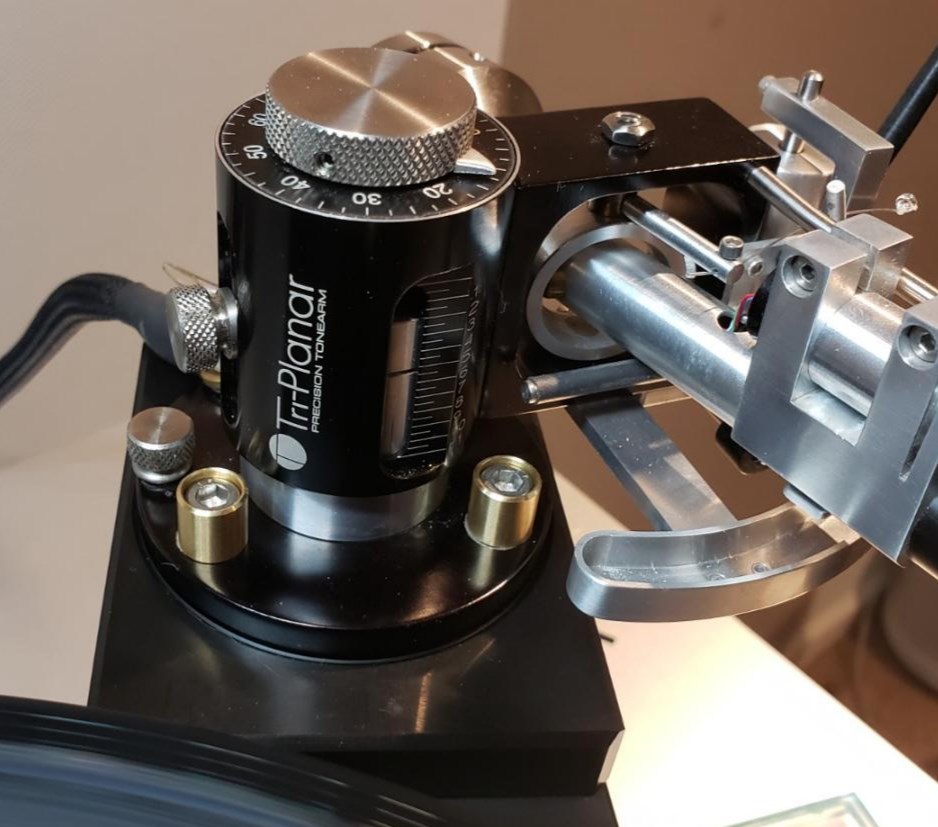 Here you can see the Alum SME arm board directly couple by the Massive Black Delrin
top plate and the lower plate. SILENCE !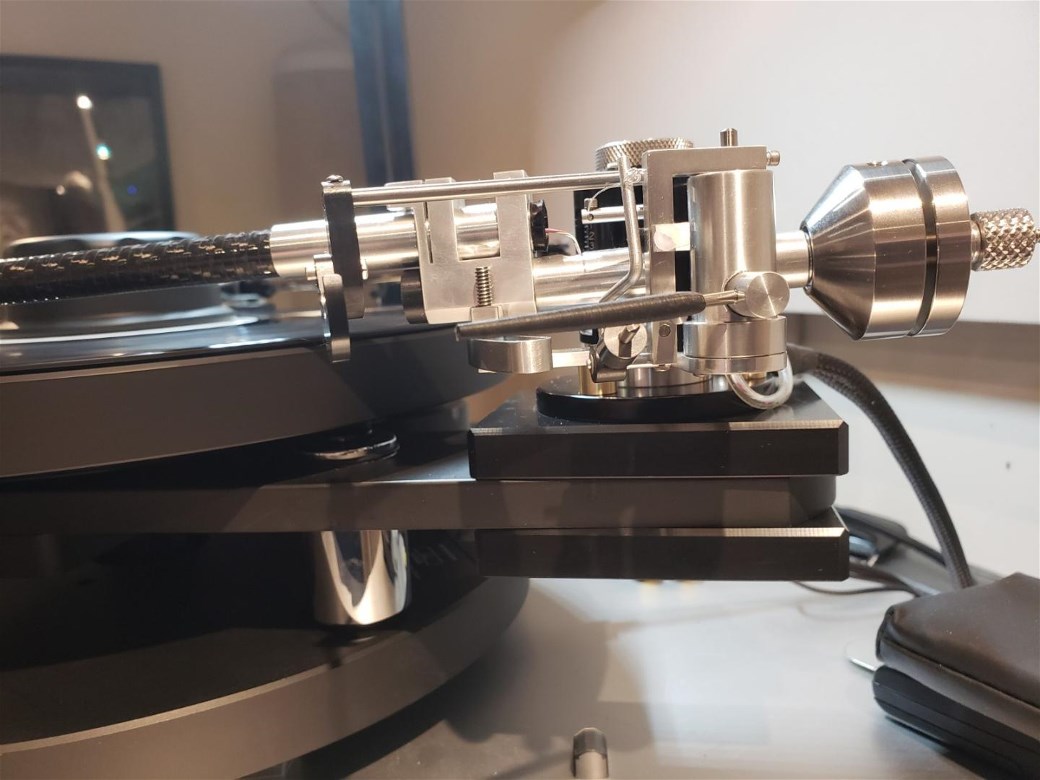 Here you can see the Disc in the Top Plate with the 1 Hold down screw that comes from the bottom.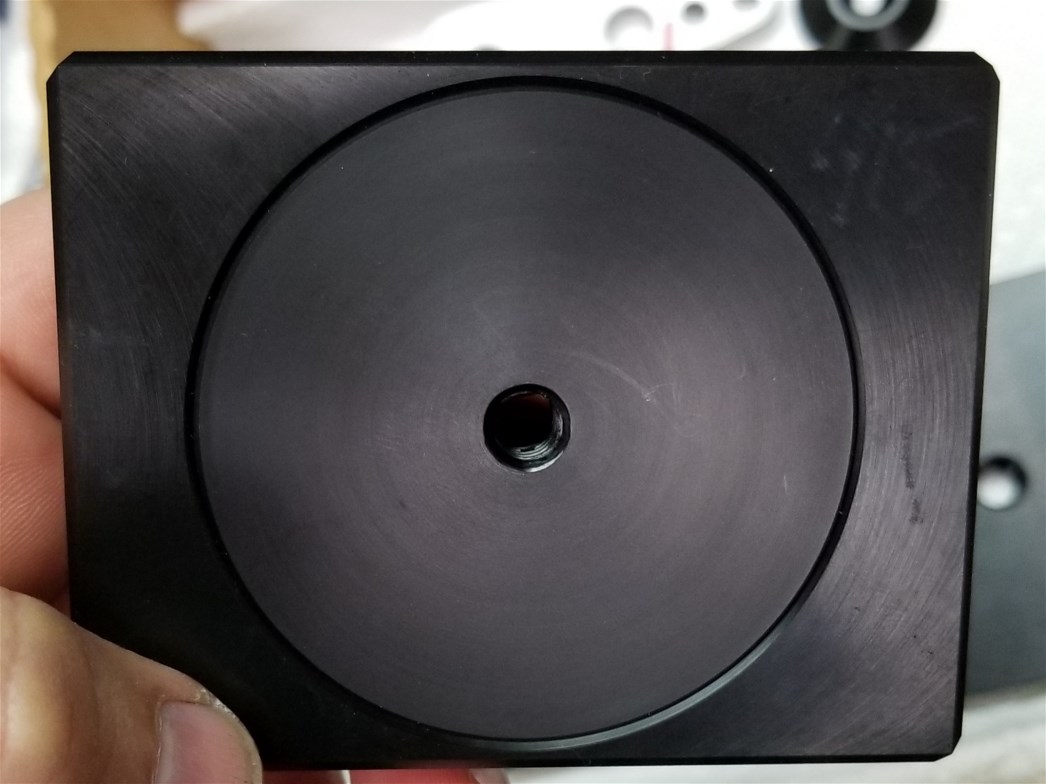 Customer emails me, asked me, Brian can I make a SME to a Triplaner arm board mount.
I said sure. I will need some measurements and the Bolt Circle of the Triplaner arm.
So the Triplaner arm needed to move forward and left or right for proper Alignment.

Now Remember that customer has TT I dont. I had to go off what he gave me.
Triplaner will not give out the bolt circle for the arm. Not available for people.
Instead they want to sell you a $$$.00 Jig
My customer sent me just the Jig and I made a drawing for Triplaner NOW.
If anyone needs email me pleases
brian@expressimoaudio.com