Welcome

Please have a look around and ask questions to brian@expressimoaudio.com
You might be inspired. Might give you an Idea for a cool Mod.
All parts are handcrafted by ME.
This is NO CNC Shop, each part is Designed, Blueprinted and Machined by ME
Email for Pricing and if you would like a custom piece Please email me

Brass Pulleys, for Round and Flat Belts.
Volume and Selector knobs made from OFC Copper
( Oxygen Free Copper ) and 6061 Aircraft Alum
Also Black Delrin with Brass center and brass pointer
Expressimo Audios NEW
Absorption Disc.
This is a double dampening Frequency Absorption Disc.
Specifically made to be around your gear.
Another words this will NOT SUCK THE LIFE OUT OF YOUR TT.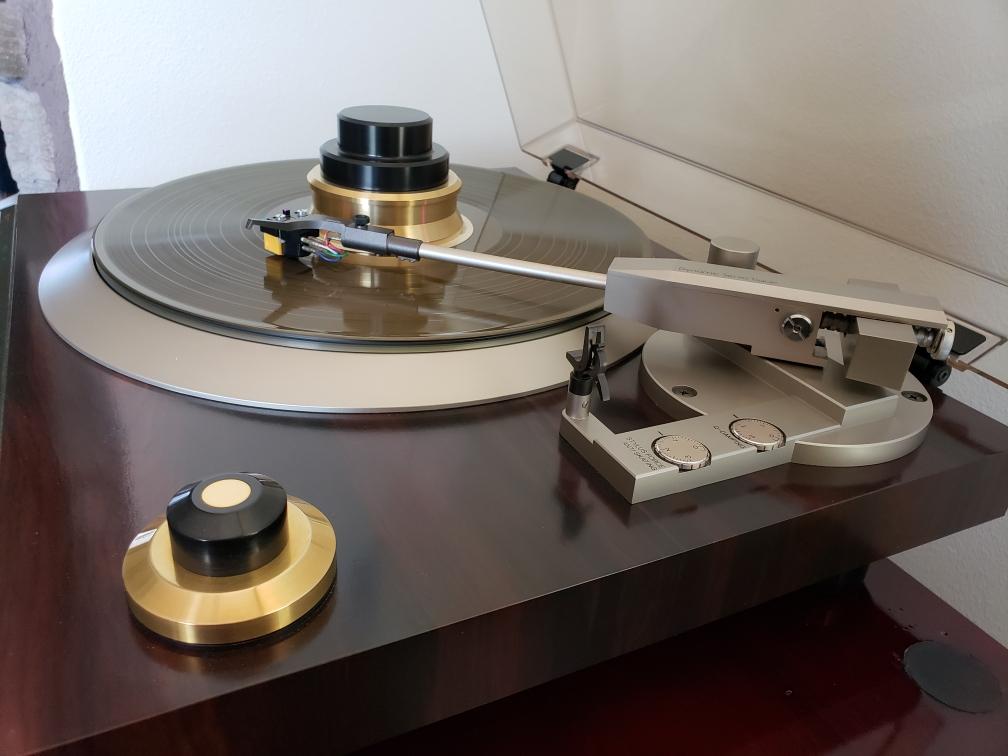 Expressimo Audio
Lock Down Record Clamp.
Link